Each member of our team plays a key role in supporting safe, secure and thriving oceans around the world. That's why we strive to create a culture and working environment that helps our staff achieve their best every day.
Body
You'll join a team of world-leading experts at the cutting edge of marine data, who are encouraged to collaborate and innovate in order to achieve our shared goals. In return, we offer development opportunities, flexible working and a range of lifestyle benefits - so that you can truly get the most out of your career with the UKHO.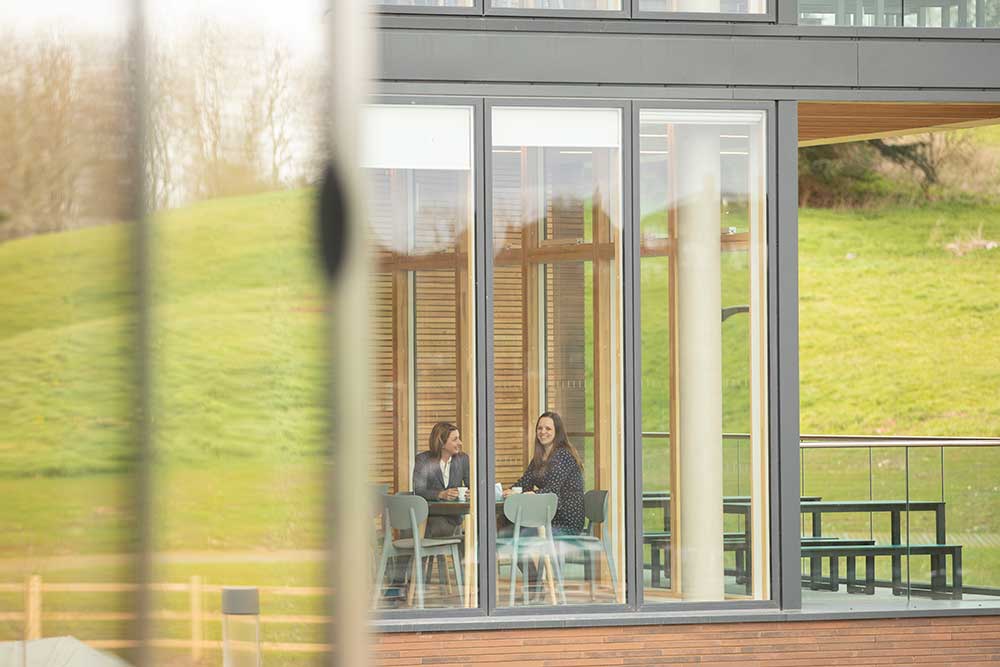 Benefits to suit your lifestyle
With new ways of working, we offer greater flexibility and a choice of working location to promote positive wellbeing and work-life balance for our people.
We also encourage staff to reach their full potential through our development programmes - whether you're looking to enrich your existing skills, or learn new ones. This includes our award-winning apprenticeship scheme, trainee roles and regular learning opportunities.
Find out about the full range of benefits we offer
Work in a state-of-the-art office
Based in the heart of Taunton, Somerset, our new office has transformed the way we work.
Purpose-built to meet our needs as a modern hydrographic office, the building provides an open and dynamic workplace for our people. Within it, we embrace flexible working so that our teams are empowered to deliver – whether working remotely, at home or in one of our collaborative workspaces.
Our office has recently won two major national awards at a virtual ceremony held in June 2021 by the British Council of Offices (BCO), which sets regulatory standards for offices worldwide. It won in the 'Corporate Workplace' category and the 'Best of the Best' award.
By championing smarter ways of working, we encourage our teams to work together and innovate so that we can remain leaders in our field for years to come.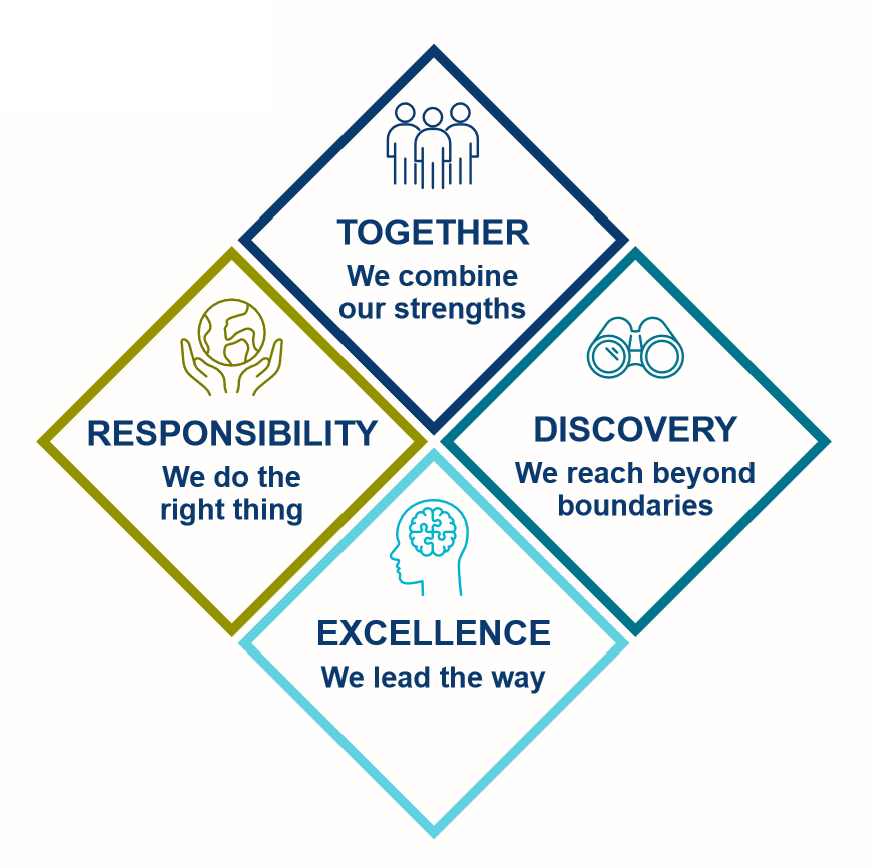 Our culture and values
To help shape a culture befitting of our new working environment, we have developed a set of values to guide the way we work:
Together
Responsibility
Excellence
Discovery
These are our guiding principles, from cross-team working and partnering; to taking personal responsibility for ourselves whilst meeting our corporate responsibilities; to developing professional expertise and continuous learning; and to having the confidence to be imaginative and share innovative ideas.
Our values drive our culture, inspiring and empowering each of us to bring our whole self to work, supporting us as individuals and collectively as an organisation.